Swathi Rao, PA-C
Dr. Angela Henriksen
Ilana Hurrle, NP
Emily Miller, NP
Amy Goodpaster, NP
Brandy Protz, PA
Liz Hancock, Master Aesthetician
Swathi Rao, PA-C
Swathi Rao, PA-C
Swathi started practicing family medicine in 2002. For most of that time she has been dedicated to practicing functional or roots-up medicine. Over these 20 years in medicine, she has learned a few very fundamental lessons:
Patient's symptoms are always more important than a diagnosis or label
Changing how we eat, move, sleep, and detox is critical to optimal wellness
Taking the time to listen to patients makes better medicine than anything else!
These lessons have inspired the Be Well Family Care Mission:
To partner with patients to optimize their health utilizing a blend of traditional and alternative medicine
To practice individualized, patient-centered medicine
To treat root causes and imbalances to regain homeostasis and prevent disease
To empower patients to EAT WELL, SLEEP WELL, MOVE WELL, POOP WELL and ultimately BE WELL.
Her journey as a medical provider has enabled her to meet and learn from some of the best Functional Medicine Providers in the country and in central Indiana.
Swathi graduated from Indiana University as a pre-med major in 1994 and Butler University's Physician Assistant program in 2002. In 2015, she received the Institute of Functional Medicine (or IFM) Certification for Functional Medicine, which is the highest level of education available in Functional Medicine. She lives in Carmel with her husband, Jason, and two amazing sons.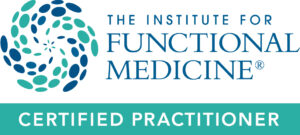 Dr. Angela Henriksen
Ilana Hurrle, NP
Emily Miller, NP
Amy Goodpaster, NP
Brandy Protz, PA
Liz Hancock, Master Aesthetician